← Back to All News
Article Date: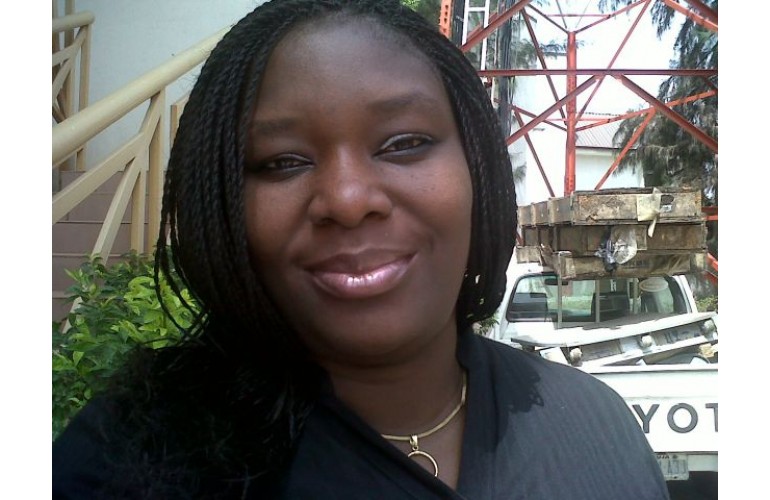 Stella Uzochukwu-Denis is the founder of Odyssey Educational Foundation, a non-profit organization focused on science, technology, engineering, and math (STEM) education in Nigeria.
She is also a member of the Society of Women Engineers (SWE), a competition coach with FIRST LEGO League Robotics in Nigeria, and has served as a mentor with The New York Academy of Science.
Last month, Stella took part in the first set of online conversations hosted by DiscoverE's Global Marathon.
DiscoverE (formerly the National Engineers Week Foundation) help unite, mobilize, and support the engineering and technology volunteer communities.
With the theme, "The Future is Now: Inspiring Women in Engineering & Technology,"The 2018 Global Marathon For, By and About Women in Engineering & Technology kicked off on Wednesday, March 7 in conjunction with International Women's Day.
A free, online forum, the Global Marathon engages women – and those who support them – to learn and receive career advice. The Global Marathon connects professionals and college students, offering the opportunity to meet virtually and share stories about challenges and successes. The event is accessible via computer, tablet or mobile phone.
The 2018 Global Marathon is chaired by Marvi Matos, product group lead for the materials and processes team at Blue Origin, LLC, an American privately funded aerospace manufacturer and spaceflight services company set up by Amazon founder Jeff Bezos.
"The Global Marathon is a one-of-a-kind series of online conversations that inspires, renews and unites engineers from around the world," said Matos.
"The opportunities for virtual mentorship and social collaboration stay with participants long after the event is over. Women pursuing an education or career in engineering and technology will leave empowered and ready to take the next steps in their professional development."
Global Marathon 2018 sessions include the career advice conversation that Stella too part in.
"I spoke about the confidence to fit in and I looked at how to stay confident in your team," Stella said.
Stella's tips for building confidence include:
Ensure you know your opinions by reading
Always say to yourself I can do it when you think you can't embrace available and enormous resources to hit the target.
Keep a smile on your face and do your best to keep your head high at all times.
"I also told a personal story about how my boss never wanted me to join serious work in the office," Stella added. "His response would always be 'she is a female, she would not be able to do it' but I proved him wrong and changed his perception of a female."
Stella earned degrees in Electrical Electronics Engineering, Physic Electronics and Educational Technology and a Masters in Telecom Management from Aegis School of Business and Telecom.
She has served as Nigerian representative at Technovation World Pitch, and a Master Educator and Regional Ambassador with Technovation -- a platform for Girls to solve a community problem with the development of Mobile APP).
Global Marathon's concluding session, A Day in the Life of Engineers: Making Global Impact, coincides with DiscoverE's Global Day of the Engineer the worldwide event that recognizes and celebrates engineers and their global impact.
This session will take participants on a virtual, global journey for an insider's look at how engineers on different continents focus their passions into purposeful solutions.
Join Global Marathon's Chair Marvi Matos, who will lead a discussion on the incredible work done by a group of engineering volunteers in Puerto Rico in the immediate aftermath of Hurricane Maria.
Register here to be a part of the conversation on April 4